LOCAL CHEF RYAN BROKENBROW'S RECIPE
Cooking the Perfect Steak
1 1 hour
The art of the perfect steak - guaranteed. Just follow these guidelines and give a little love to the steak it will be the tender and mouth wateringly flavoursome. See our sauce recipes to take it to the next level!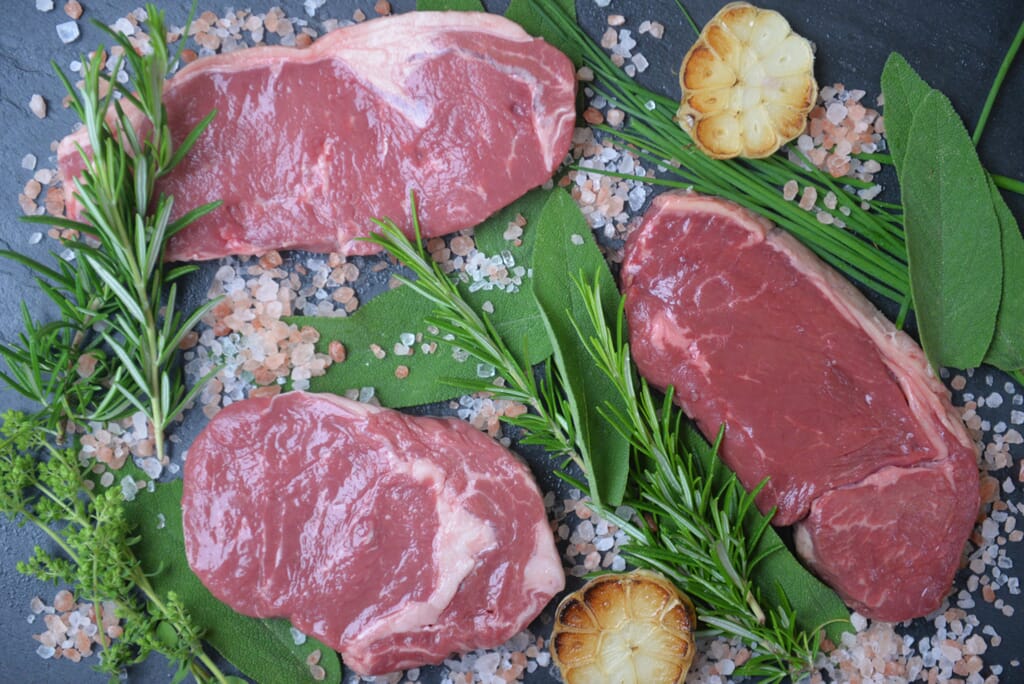 Ingredients
1 x Steak
Table Salt
Sea Salt
Cracked Black Pepper
Knob of Cold Butter
Sprig of Rosemary or Thyme
Few Cloves of Crushed Garlic
Splash of Olive Oil
Print this recipe
Print This Recipe
Receipe - Cooking the Perfect Steak - TOUTS
Ingredients
1 x Steak
Table Salt
Sea Salt
Cracked Black Pepper
Knob of Cold Butter
Sprig of Rosemary or Thyme
Few Cloves of Crushed Garlic
Splash of Olive Oil
Method
Firstly it is all about the quality of the steak, at TOUT'S we stock a wonderful range from Fillet to Rump.

Know your steaks. Rump, Ribeye, Sirloin and Fillet are the most popular steaks and it is important to know the difference because they all cook slightly differently.

Fillet– The leanest and most tender of all steaks making it the most prized of cuts. Typically 2-4cm thick, it cooks quickly and there is no waste, which makes it worth considering for a special occasion or treat.
Sirloin– the nation's favourite, sirloin steak has a great flavour. Steaks are cut to about 2cm thick and have a thin layer of fat running along the top of the steak.
Rump– Larger and with a firmer texture than sirloin steak, rump steak is often considered to have more flavour.
Rib-eye– Large and slightly rounded steaks cut from the eye of the fore rib. They carry a little more fat than other steaks but have a wonderful flavour.
Remember – Fat is flavour, you are looking for some marbling and fat on your steak. If you like your steak rare then avoid ribeye and steer more towards the other steaks as fat needs time to render so really a medium rare cooking is best.

Next, it is always important to bring you steak to room temperature. Take them out of the packaging and let them come to room temperature for a good 30-45mins.

Seasoning – Never season with sea salt as it doesn't season as evenly as table salt and flavour is too strong at the start. Only use sea salt for finishing the steaks so you retain the nice flavour and crunch. Don't Season your steak too far in advance, as soon as the salt hits the meat it will start to cure and draw moisture out of the steak. I season one side with salt and freshly cracked black pepper then lay it in the pan or grill then season the other side in the pan. There are hundreds of steak rubs, even coffee makes a great steak rub, its completely up to you. When you have a good steak you want to taste the steak so keep the cooking simple but enhance at the end with some amazing sauces.

A medium hot pan is always best for caramelization – if you like your steaks rare then get the pan hotter, alternatively if you like your steaks well done then go with a medium heat. Just a splash of olive oil, not too much.

Now how to cook the steaks – touch your forehead with your index and middle figure, that is what a well-done steak should feel like. Now with the same figures push your chin, that is what a medium steak should feel like and finally your cheek is what a rare steak should feel like. This is the best technique as all steak thicknesses vary but remember the steak will continue cooking when you remove it from the heat.

When the steaks are in the pan finish with a knob of butter, a few sprigs of rosemary or thyme and a few cloves of crushed garlic (no need to take the skin off).

When the steaks are cooked rest them on a separate plate. Pour any pan juices over the top and leave for the same time minus 1 min that you cooked it for. It's at the resting stage I always add another small knob of cold butter, the steak is still cooking and steaming so the cold butter helps the cooking to slow down but also absorb into the meat.

Serve your steak with a sprinkle of sea salt flakes and your favourite sauce. Here are three of our favourites:
Tips
Always bring steak to room temperature before cooking.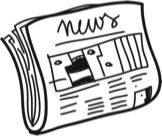 You may also be interested in...