Award Winning Cured Meats
Somerset Charcuterie believes in embracing traditional methods combined with some of the fantastic products from the West Country.
Having initially met through their daughters who were inseparable at primary school, James and Andy conceived the idea of Somerset Charcuterie over a pint of cider at a local lawn mower race!
Both Andy and James had been hobby charcutiers for many years and feel passionate that the British food industry is one of the most creative in the world. Their vision for Somerset Charcuterie is to bring this innovation to the world of British Charcuterie with new flavours and ideas.
Mixing the old with the new, and continental with British, their award-winning charcuterie delivers bold, robust flavours that will excite and intrigue.
They use the best free-range locally reared pigs, beef, goat, duck and game plus, wherever possible, local ingredients; cider, sage, cheese, goat, duck and wild garlic which are homegrown, locally foraged or from local Somerset producers. All of the range is handmade to keep the human connection with the complex art of Charcuterie making.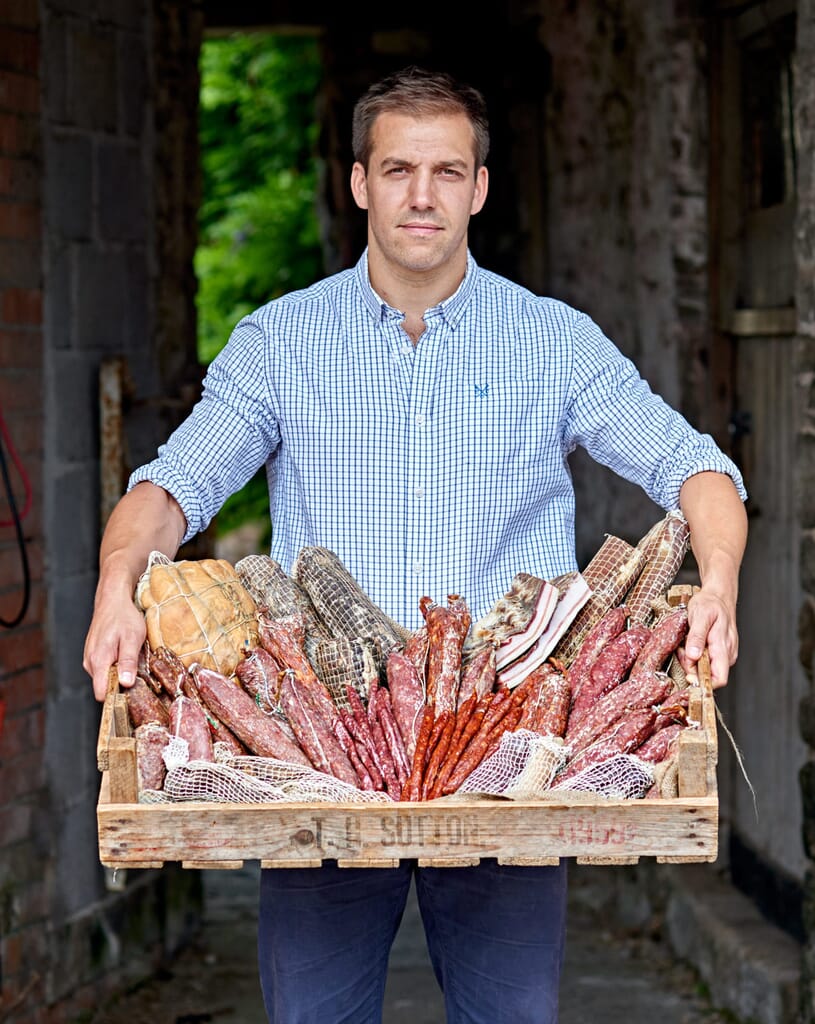 Other local suppliers
TOUT'S partner with local suppliers to bring you the best local produce