LOCAL CHEF SIMON'S RECIPE
Rainbow Chard with Tomatoes & Green Olives
4 as a side Prep 25, cook 40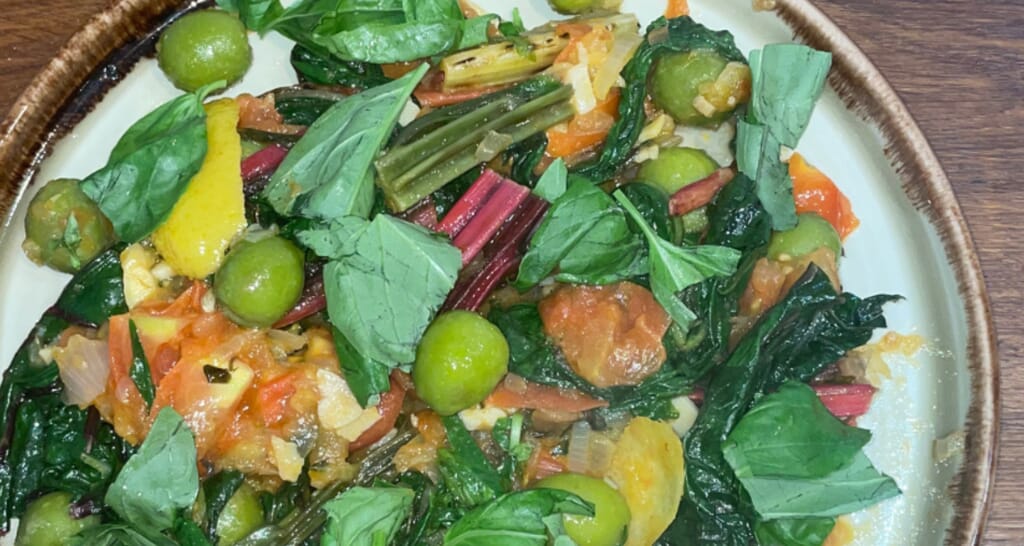 Ingredients
400g x Rainbow chard, bases trimmed, leaves and stalks separated and each cut into 6cm-long pieces
125ml x Olive oil
5 x Garlic cloves, peeled and finely sliced
1 x Small onion, peeled and finely chopped (110g net weight)
1 x Lemon, skin pared off in 2 strips, then juiced, to get 1 tbsp
2-3 x Sprigs fresh oregano
300g x Ripe plum tomatoes (about 2-3), cut into 1cm dice
Salt and pepper
120g x Nocellara (or other green) olives, pitted and halved (or quartered if large)
1 tbsp (5g) x Basil leaves, roughly torn
Print this recipe
Print This Recipe
Receipe - Rainbow Chard with Tomatoes & Green Olives - TOUTS
Ingredients
400g x Rainbow chard, bases trimmed, leaves and stalks separated and each cut into 6cm-long pieces
125ml x Olive oil
5 x Garlic cloves, peeled and finely sliced
1 x Small onion, peeled and finely chopped (110g net weight)
1 x Lemon, skin pared off in 2 strips, then juiced, to get 1 tbsp
2-3 x Sprigs fresh oregano
300g x Ripe plum tomatoes (about 2-3), cut into 1cm dice
Salt and pepper
120g x Nocellara (or other green) olives, pitted and halved (or quartered if large)
1 tbsp (5g) x Basil leaves, roughly torn
Cut any wider chard stalks in half lengthways (or three times, if they are especially wide). Put a large sauté pan on a medium-high heat with a teaspoon of oil, add the chard stalks and sauté, stirring occasionally, for four minutes.

Stir in the leaves and sauté for another three minutes, until just wilted and cooked.

Transfer to a large bowl, cover with a plate, leave for three minutes to soften further in the residual heat, then remove the plate.

Wipe clean the chard pan, pour in 90ml oil and return to a medium heat. Once hot, add the garlic, onion, lemon peel and oregano, and fry gently, stirring often, for 12 minutes, until the onion is soft and golden.

Add the tomatoes, half a teaspoon of salt and a good grind of pepper, and cook for about two minutes (or a couple of minutes longer if the tomatoes are not that ripe), until the tomatoes are just beginning to soften.

Stir in the cooked chard and the olives, turn off the heat and leave to sit for five minutes, so the flavours come together.

Pick out and discard the spent oregano stalks and lemon peel, then transfer the chard and tomatoes to a lipped platter. Drizzle over the lemon juice and the remaining two tablespoons of oil, finish with a scattering of the torn basil leaves and a good grind of pepper, and serve.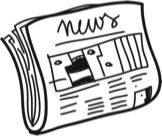 You may also be interested in...