Local Supplier
Get More Vits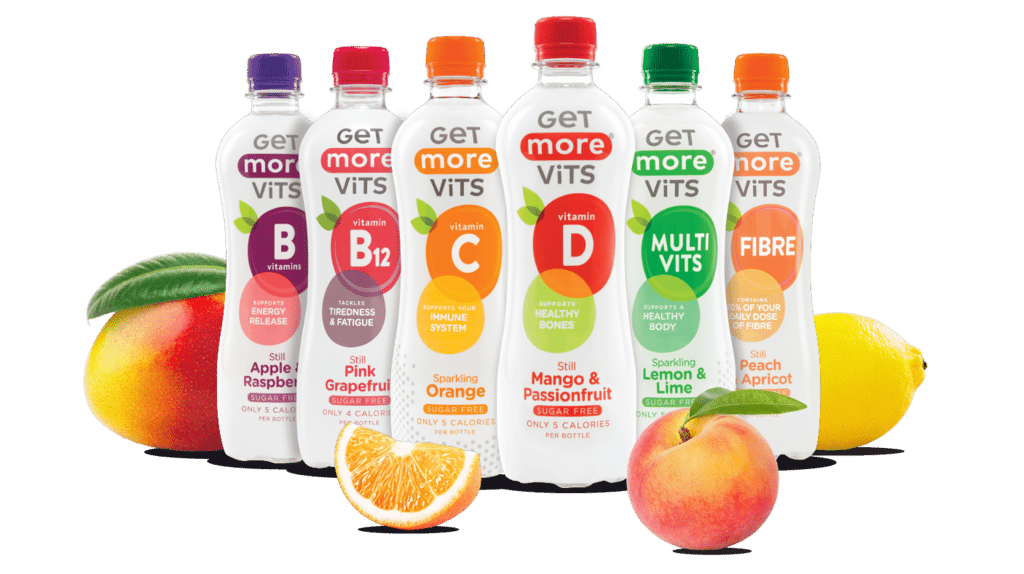 Get More Vits
Bristol-based drinks company Get More Vits is one the leading producers of vitamin water.
In 2013, Chris Arrigoni and Steve Norris spotted a gap in the market for their revolutionary new drinks brand. Placing taste at the heart of the product, the duo created a range that was healthy, hydrating and functional. Made with UK spring water and natural fruit flavours, each drink is sugar free, low calorie and contains a daily dose of vitamins.
The Get More Vits range includes our signature fruit-flavoured vitamin drinks, with a multivitamin kids drink and a sports drink to aid recovery and hydration. Taking the brand beyond soft drinks, we have expanded our range to include effervescent vitamin tablets, oral vitamin sprays, one-a-day vitamin supplement tablets and brand-new multivitamin chewing gum.
From our best-selling Mango & Passionfruit Vitamin D drink to our first-to-market Peach & Apricot Fibre drink, Get More Vits has always focused on creating products that help people of all ages get their daily dose of vitamins in an easy, convenient and tasty way, whether they're at home or on the go.
Celebrating its 10th birthday in 2023, Get More Vits is now the no. 1 selling vitamin drink in the UK and has held that position for several years!