Locally produced rapeseed oils
Fussels Oils are locally produced, here in Somerset by Andy and his family who have been farming in the South-west for generations! The oils that Fussels produce are perfect for dressings, frying and roasting. Fussels single cold-pressed extra virgin rapeseed oil will give you fantastic results whatever the use!
We stock a range of Fussels oils, depending on your taste preference including – Chilli, smoked, garlic, lemon and extra virgin rapeseed oils. Great for adding that little bit of extra flavour to your meals!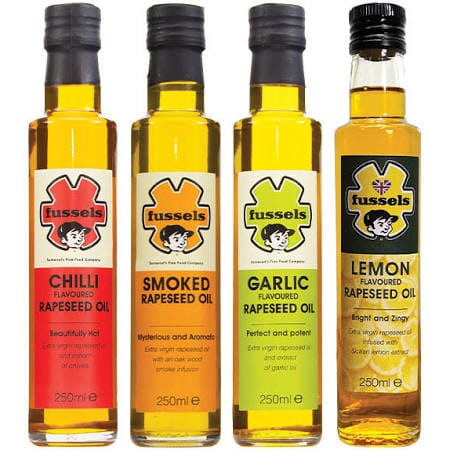 ---

Other local suppliers
TOUT'S partner with local suppliers to bring you the best local produce