Local Supplier
Arbor Ales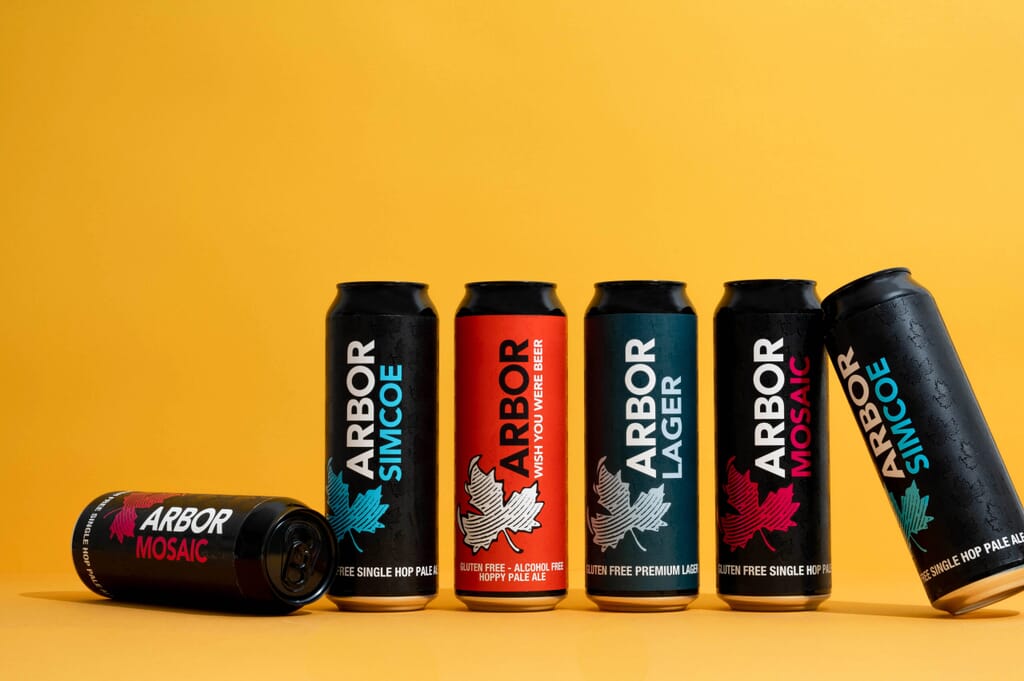 Arbor Ales
Founded way back in 2007, Arbor has been at the heart of Bristol's beer scene since day one.
From humble beginnings to being a key player in one of the UK's most exciting destinations for beer drinkers, Arbor now produces around a million litres a year, sold in pint cans and on tap up and down the country and beyond.
Arbor is driven by a desire to represent a diverse spectrum. They make the beers they each like to drink and as such create an interesting range of craft beers that offer something for everyone. Arbor has built a strong reputation for quality, consistency and, importantly, drinkability.
Most prominently known for their eye-catching designs and unique pint cans plus their large selection of gluten-free and vegan beers. A recent specialism in hazy and New England style beers are putting Arbor at the forefront of innovation in this style.
You'll recognise Arbor from regular brews like:
Mosaic (4% Gluten-Free Single Hopped Pale Ale)
Shangri-La (4.2% Flagship Session IPA)
C-Bomb (4.7% Citra Pale Ale)
My Little Sabrony (5% Sabro American Pale Ale)
Plus a huge range of seasonal specials and one-off brews.
Arbor is continuing a dedication to reduce the impact of their beers. From solar panels installed in 2020 to a brand new CO2 recovery unit (one of only 3 in the country). As well as continuing the cycle of their beers by using local produce as much as possible and then sending waste products to local farmers and anaerobic digestion to create biogas.